Architecture Books – Week 09/2022
The latest review on A Weekly Dose of Architecture Books:
negotiating ungers: the aesthetics of sustainability, edited by Common Room and Cornelia Escher, published by Common Books.
---
Not surprisingly, most of the 100 projects in World Architecture: A Critical Mosaic 1900–2000, Volume 7: Russia–USSR–CIS are found in Russia. Only seven are in Ukraine, as featured here: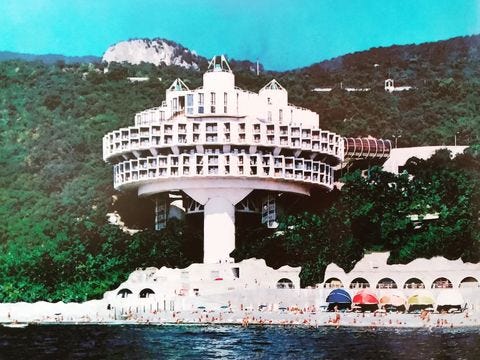 ---
A few recently received books:
See these and more recently published and forthcoming architecture books on my blog and on my Bookshop.org page.
---
Giveaways:
No giveaway this week. I should have one next week. Stay tuned.
---
Thank you for subscribing to A Weekly Dose of Architecture Books Newsletter. If you have any comments or questions, or want to see your book on my blog, please respond to this email, or comment below if you're reading this online.
— John Hill