Architecture Books – Week 12/2022
My AIA Los Angeles book talk from January 25th is now on YouTube. Watch it here.
The latest review on A Weekly Dose of Architecture Books:
Book Briefs #41: Six Monographs, on Todd Saunders, Johnsen Schmaling Architects, Mario Cucinella Architects, Archi-Tectonics, CLB Architects, and Feldman Architecture.
---
Architecture Book News
(A new, occasional feature, if not every week, highlighting one or more newsworthy items related to architecture books.)
---
What could have been in Cardiff: models of the Cardiff Bay Opera House by winner Zaha Hadid (1); schemes by Norman Foster (2), ManfrediNicoletti (3), and Itsuko Hasegawa (4); and location plan (site is no. 1). All taken from Nicholas Crickhowell's Opera House Lottery: Zaha Hadid and the Cardiff Bay Project (University of Wales Press, 1997):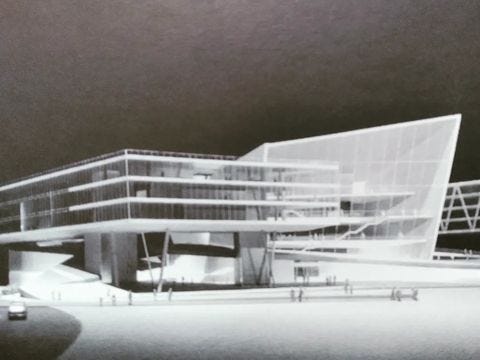 ---
A few recently received books:
See these and more recently published and forthcoming architecture books on my blog and on my Bookshop.org page.
---
Giveaway:
I have one copy of a 166-page paperback portfolio of CLB Architects' residential interiors, self-published by CLB in 2019 and also called Inspired by Place. If you're interested, please respond to this email newsletter indicating so; I'll randomly select a winner before next week's newsletter. (Please only US addresses; the cost of shipping overseas is prohibitively expensive.)
---
Thank you for subscribing to A Weekly Dose of Architecture Books Newsletter. If you have any comments or questions, or want to see your book on my blog, please respond to this email, or comment below if you're reading this online.
— John Hill