Architecture Books – Week 16/2022
The latest on A Weekly Dose of Architecture Books:
Yesterday the 62nd Annual ABAA New York International Antiquarian Book Fair wrapped up its four-day run at the Park Avenue Armory on the Upper East Side. I got a sneak peek at the booksellers' booths on Thursday, rounding up some finds related to architecture. I'm guessing many of these didn't sell at the fair, so if you're in the market for some rare (and pricey!) books, maps, and other ephemera, links to the booksellers are in my post (and no, I don't get commissions for any sales).
---
Architecture Book News:
---
Some of the architecture books and other relevant finds spotted Thursday at the @nybookfair: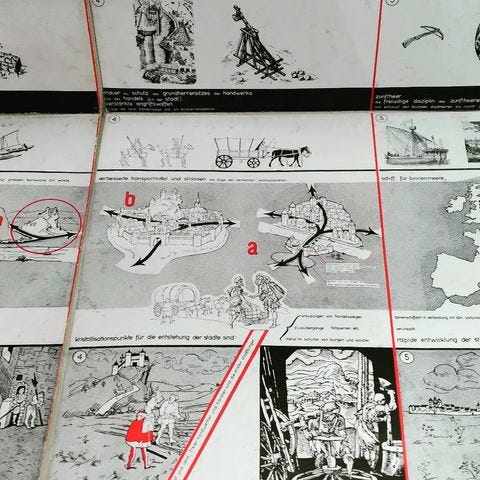 ---
A few recently received books:
See these and more recently published and forthcoming architecture books on my blog and on my Bookshop.org page.
---
Giveaways:
Congratulations to Matthew C. on winning a copy of Johnsen Schmaling: On Rigor, the first monograph on Wisconsin's Johnsen Schmaling Architects, published by ORO Editions. The next giveaway will be in May.
---
Thank you for subscribing to A Weekly Dose of Architecture Books Newsletter. If you have any comments or questions, or want to see your book on my blog, please respond to this email, or comment below if you're reading this online.
— John Hill