Discover more from A Weekly Dose of Architecture Books Newsletter
Weekly emails with links to book reviews on my blog, A Weekly Dose of Architecture Books, a roundup of architecture book news, and other relevant goodies
Over 2,000 subscribers
Architecture Books – Week 17/2023
I'm back ... for a couple of weeks
This week on A Weekly Dose of Architecture Books:
Life, they say, throws you curve balls, and that's just what happened last month, when a family emergency had me put my blog and related newsletter on hiatus. A new post this week, appearing on a Friday instead of its regular Monday, does not mean regular weekly posts/newsletters will resume, as I'll be dealing with said emergency on and off for the foreseeable future. Although reading has been low on my list of priorities under the circumstances, I wanted to take the brief chance I have now to highlight some books released so far this year — a dozen of them, presented in order of date of publication. Even though I haven't made my way through all or most of these books, they are ones that I find important and/or timely and/or beautiful, based on my limited firsthand glances of them as well as what I've gleaned from reviews on other platforms. If you think I left out any worthwhile books published so far this year — and I'm sure there are plenty — please shoot me a comment.
---
Architecture Book News:
---
The answer to the question, "What does someone with an urban design/planning education walk out of a Savannah bookstore with?":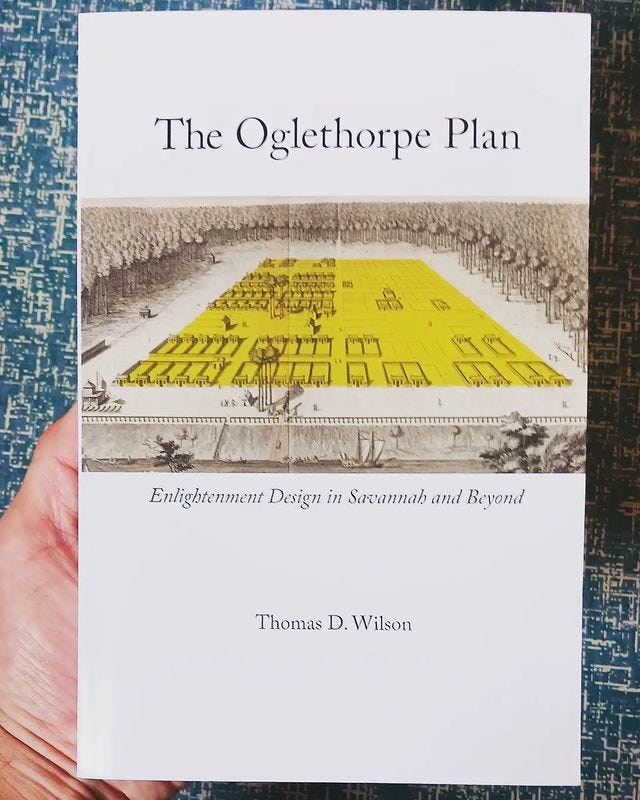 ---
A few recently received books:
See these and more recently published and forthcoming architecture books on my blog and on my Bookshop.org page.
---
Thank you for subscribing to A Weekly Dose of Architecture Books Newsletter. If you have any comments or questions, or want to see your book on my blog, please respond to this email, or comment below if you're reading this online. (Note: Purchases made via links here or on my blog may earn me affiliate commissions.)
— John Hill