Architecture Books – Week 21/2022
The latest review on A Weekly Dose of Architecture Books:
Archives Universum 01: Flores & Prats with texts by Carlos Quintáns and photographs by Juan Rodríguez, published by C2C Proyecto Editorial.
---
Architecture Book News:
---
Thought not strictly #archidosereads, this post on my Instagram feed reveals why I took a break on my book blog last week: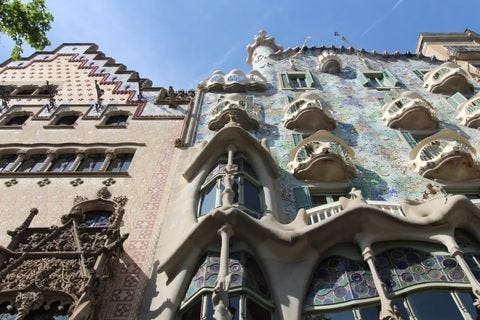 ---
A few recently received books:
See these and more recently published and forthcoming architecture books on my blog and on my Bookshop.org page.
---
Giveaway:
This week I'm giving away a copy of Landscape Architecture: A Very Short Introduction by Ian Thompson (Oxford University Press, 2014). If you'd like to win, just reply to this newsletter indicating so; I'll pick one winner before next week's newsletter.
---
Thank you for subscribing to A Weekly Dose of Architecture Books Newsletter. If you have any comments or questions, or want to see your book on my blog, please respond to this email, or comment below if you're reading this online.
— John Hill