Architecture Books – Week 2/2023
This week on A Weekly Dose of Architecture Books:
I ruminate "On Guidebooks," focusing on two of them:
---
I'm a sucker for architectural guidebooks — old and new — and here's my latest find: Architectural Guide Switzerland, a trilingual guide first published in 1969 (this, second edition, 1978) by Les Editions d'Architecture. It's a concise, very well done snapshot of the country's modern architecture at the time: (click to see images from inside the book)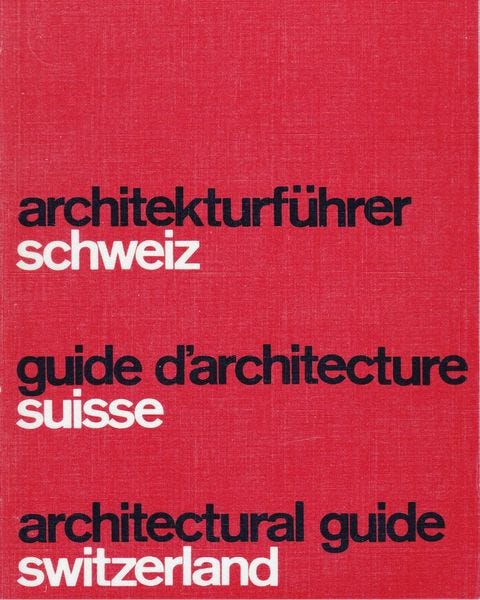 ---
A few recently received books:
See these and more recently published and forthcoming architecture books on my blog and on my Bookshop.org page.
---
Thank you for subscribing to A Weekly Dose of Architecture Books Newsletter. If you have any comments or questions, or want to see your book on my blog, please respond to this email, or comment below if you're reading this online.
— John Hill