Architecture Books – Week 32/2022
The latest review on A Weekly Dose of Architecture Books:
The Layman's Guide to Classical Architecture by Quinlan Terry, published by Bokförlaget Stolpe.
---
Architecture Book News:
---
Towards a Better Way: The "Vignelli" Map at 50 is a new exhibit @nytransitmuseum, coming ten years after the book Vignelli Transit Maps, a thorough case study by Peter B. Lloyd and Mark Ovenden on the 1972 subway map designed by Massimo Vignelli and others at Unimark International. Here's a peek inside that book: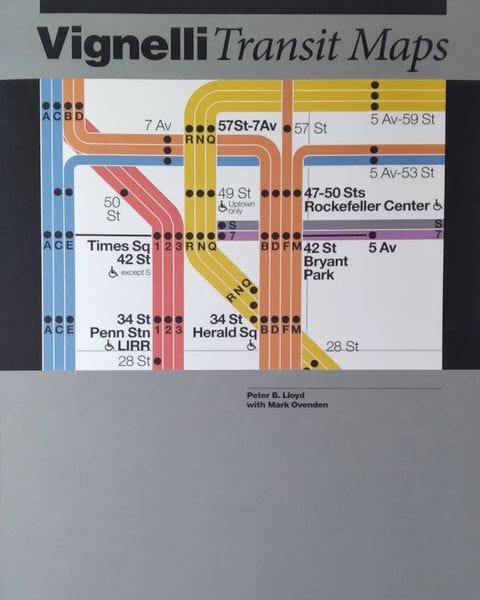 ---
Thank you for subscribing to A Weekly Dose of Architecture Books Newsletter. If you have any comments or questions, or want to see your book on my blog, please respond to this email, or comment below if you're reading this online.
— John Hill