Architecture Books – Week 42/2022
The latest review on A Weekly Dose of Architecture Books:
Adjaye: Works 2007-2015: Houses, Pavilions, Installations, Buildings edited by Peter Allison, published by Thames & Hudson.
---
Architecture Book News:
---
The back of Jorge Almazán's Emergent Tokyo: Designing the Spontaneous City (@oro_editions, 2022) features a "Tokyology," a four-page "chronology of thinking about Tokyo" that is reminiscent of Charles Jencks's Evolutionary Trees: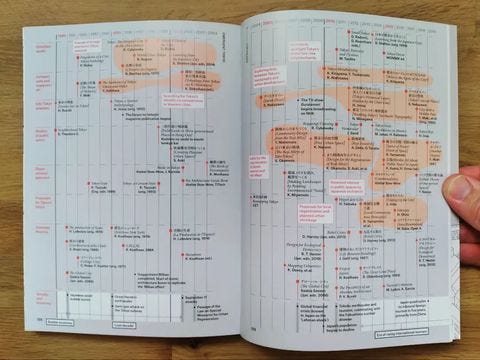 ---
Thank you for subscribing to A Weekly Dose of Architecture Books Newsletter. If you have any comments or questions, or want to see your book on my blog, please respond to this email, or comment below if you're reading this online.
— John Hill