Architecture Books – Week 45/2022
A trip to India...
The latest review on A Weekly Dose of Architecture Books:
A Book Brief with three books published by Altrim Publishers: Hāthigaon: A Settlement of Elephants and Mahouts by Sanjeev Vidyarthi, Megha Bhatnagar, Gaurav Bhatnagar and Rajan Bhatt; AMD-Ahmedabad: Architectural Travel Guide of Ahmedabad by Riyaz Tayyibji; AVPNY-Auroville & Pondicherry: Architectural Travel Guide of Auroville & Pondicherry by Anupama Kundoo and Yashoda Joshi.
---
Architecture Book News:
---
Sure, many of the tools in Stewart Brand's massive The Next Whole Earth Catalog: Access to Tools (1980) are obsolete, but it's great to browse the hundreds of books packed inside. Here are a few related to architecture: classics in my library, others I'd love to have, forgotten books, and books whose ideas will gain relevance once again (click and swipe to see inside the book):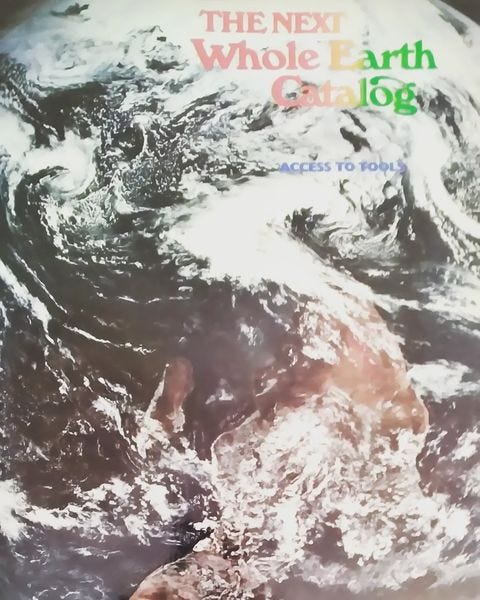 ---
A few recently received books:
See these and more recently published and forthcoming architecture books on my blog and on my Bookshop.org page.
---
Thank you for subscribing to A Weekly Dose of Architecture Books Newsletter. If you have any comments or questions, or want to see your book on my blog, please respond to this email, or comment below if you're reading this online.
— John Hill