Architecture Books – Week 47/2022
Only 5 more weeks left in 2022
The latest review on A Weekly Dose of Architecture Books:
The Minimal Intervention by Lucius Burckhardt, edited by Markus Ritter and Martin Schmitz, published by Birkhäuser.
---
Architecture Book News:
---
Unboxing the latest Retrospecta (45) from @yalearchitecture, a special object with four stapled journals inside a folded box. Plain and, unfortunately, flimsy box does not really hint at the colorful contents, so be sure to click and then swipe through: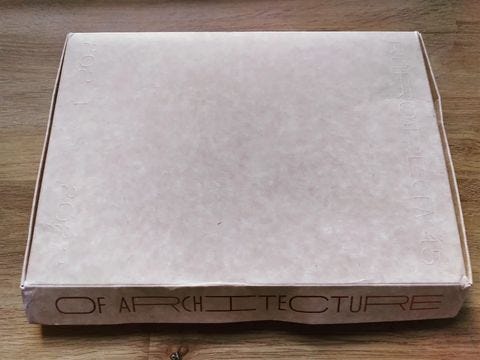 ---
A few recently received books:
See these and more recently published and forthcoming architecture books on my blog and on my Bookshop.org page.
---
Thank you for subscribing to A Weekly Dose of Architecture Books Newsletter. If you have any comments or questions, or want to see your book on my blog, please respond to this email, or comment below if you're reading this online.
— John Hill