Architecture Books – Week 8/2023
This week on A Weekly Dose of Architecture Books:
I'm ruminating "On Case Studies" and focusing on three of them:
Higher Knowledge: SANAA'S Rolex Learning Center at EPFL Since 2010 by Christophe Van Gerrewey, published by EPFL Press

Past to Future: La Grande Carrière Wincqz by Isabelle Toussaint and Matteo Robbiglio with photographs by Marie Noëlle Dailly, published by Prisme Editions

Kazuo Shinohara: The Umbrella House Project edited by Christian Dehli and Andrea Grolimund, published by Vitra Design Museum
---
Architecture Book News:
---
Five NYC skyscrapers are in Best High-Rises 2022/23 from @jovis_verlag and @architekturmuseum. One of them (@dca.london's The Bryant) was a finalist for the International High-Rise Award. It didn't win, but one of my photos of it is in this book on the competition. I'm not one to toot my own horn, but it's not often a photo of mine appears in a book by someone who's not me. (click and swipe to see the 5 NYC skyscrapers inside the book):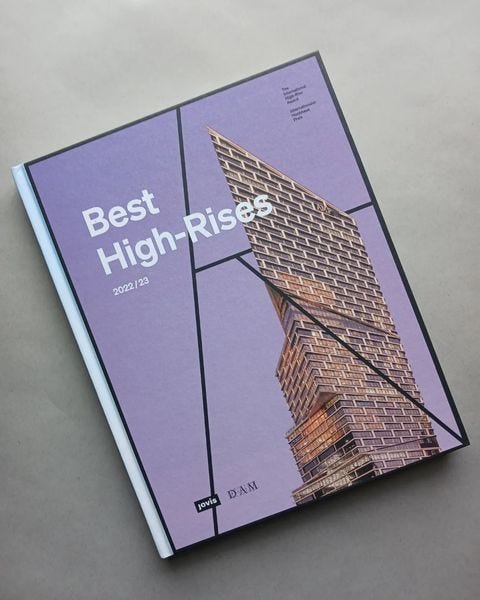 ---
A few recently received books:
See these and more recently published and forthcoming architecture books on my blog and on my Bookshop.org page.
---
Thank you for subscribing to A Weekly Dose of Architecture Books Newsletter. If you have any comments or questions, or want to see your book on my blog, please respond to this email, or comment below if you're reading this online.
— John Hill