Architecture Books – Week 7/2023
Who's in the mood for love?
This week on A Weekly Dose of Architecture Books:
Tomorrow is Valentine's Day, so I put together a list some things I love ❤️ about architecture books — and just as many things I don't love 💔 about them: 20 pairs in 4 categories.
I ❤️ Browsing a well kept bookstore
I 💔 Browsing an unkempt bookstore 
Sometimes, as in the pair of photos above, they are one and the same.
Read more in "For the Love of Architecture Books."
---
Architecture Book News:
---
I really like the way The Umbrella House Project from @vitradesignmuseum has, like the eponymous Kazuo Shinohara house that is the subject of the book, its own "overhang" — about 1/2". I can't think of another book with such a detail (click and swipe to see that detail):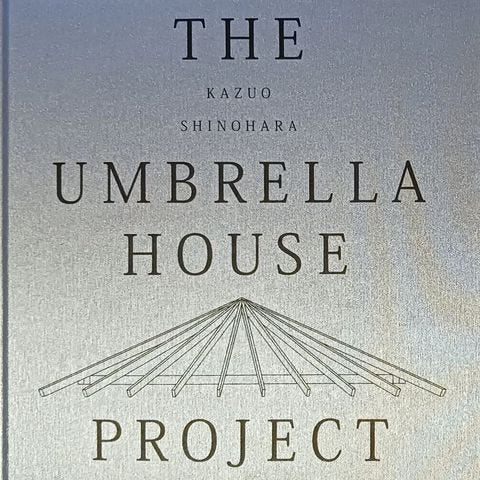 ---
A few recently received books:
See these and more recently published and forthcoming architecture books on my blog and on my Bookshop.org page.
---
Thank you for subscribing to A Weekly Dose of Architecture Books Newsletter. If you have any comments or questions, or want to see your book on my blog, please respond to this email, or comment below if you're reading this online.
— John Hill